What is Bytom BTM? Should I invest in Bytom or not?
As you all know, the years of 2017 have experienced very traumatic events for investors. A handful of projects have been built and deployed since 2017 until now. However, there is a project from China, where there are strict regulations on the crypto market that has been building a blockchain since 2017 until now. Today, let's learn about this Bytom project.
What is Bytom Blockchain?
Bytom is a blockchain protocol that supports the connection of financial applications and digital assets. It allows assets in different fields to interact with each other on Bytom.
Bytom can be considered as a direct bridge between the digital network (eg BTC, …) and the real world (stocks, gold, …) and supports the transfer of assets between these two fields.
Architecture of Bytom
Bytom uses a 3-layer architecture including:
Application layer: The application layer is friendly to mobile devices and terminals, suitable for developing asset management applications.
Contract layer: The contract layer uses genesis contract and control contracts to issue and manage assets, supports BUTXO extension of UXTO model and optimizes EVM
Data transmission layer: The Data transmission layer uses DLT technology to issue, use, and transfer assets.
Features of Bytom
The address formats BIP32, BIP43 and BIP44 are used in the design of the Bytom wallet to support multi-currency, multi-account, multi-address and multi-key Hierarchical Deterministic Wallets.
Bytom will support the SM2 Public Key Cryptographic Algorithm (Based on Elliptic Curves) SM2 and the SM3 Cryptographic Hash Algorithm (Cryptographic Hash Algorithm 3) to operate in China.
Bytom will name assets according to the ODIN (Open Data Index Name) standard to ensure the uniqueness of the assets on the network. ODIN will use block height as the naming index instead of the string literal.
Bytom will apply AI ASIC chip friendly PoW algorithm so Bytom's algorithm will be compatible with AI. It will support the inclusion of algorithms in functions so that miners can use accelerated services.
What is Bytom 2.0?
If Bytom 1.0's solution is the main chain using POW, responsible for issuing assets and the sub-chain through POS, responsible for transaction efficiency… then Bytom 2 is a new era. An era of replacing POW with POS, helping to overcome most of the shortcomings of POW and also Bytom 1.0 in terms of security, as well as performance, reducing the economic burden on the BTM ecosystem.
Bytom 2.0 is a unified architecture and integrates the multi-asset DeFi protocol on a unified platform.
In short, to put it simply, Bytom 2.0 is an upgrade of Bytom 1.0 with a breakthrough compared to the old version, which is to use POS instead of POW (abandon the main chain mechanism of the sub-chain and merge into a single chain using a single chain). using POS).
Bytom 2.0 products
Bytom 2.0 will support multi-platform developers:
Defi: MOV is an interoperable and customizable Defi protocol, MOV will integrate a series of protocols such as: Orderbook, AMM, Lending, etc. MOV will be compatible very quickly with the development of the current market. in.
NFT & Metaverse: Developers can fully build NFT and Metaverse applications on Bytom
Cross-chain system: This update will integrate more cross-chain protocol so that assets can be easily transferred from the Bytom blockchain to other blockchains quickly and efficiently.
Robust Oracle system: Bytom consensus nodes can become oracle service nodes that provide off-chain data to the system.
You can read more about Bytom 2.0 products here.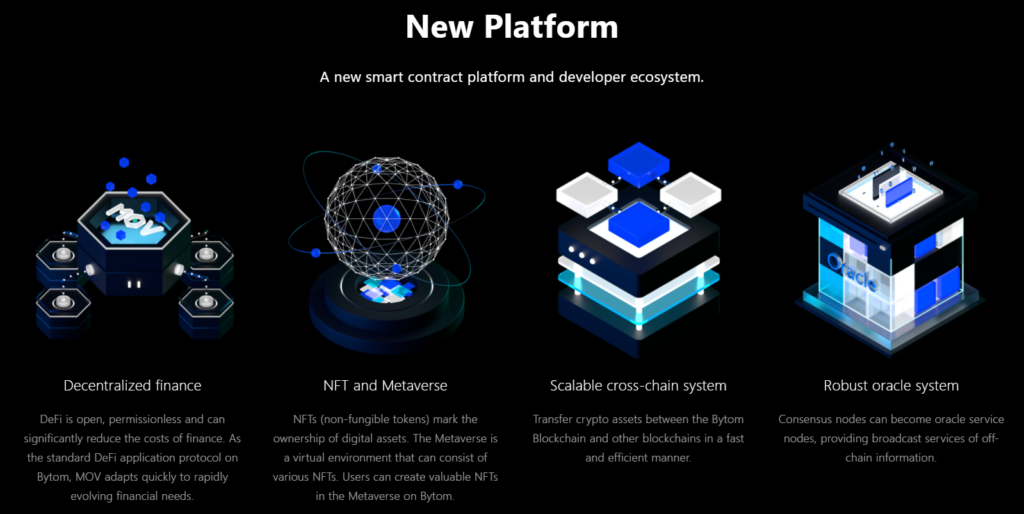 Highlights of Bytom
Bytom is an asset bridge between digital assets and real assets, which will enhance the liquidity, security and value of those assets.
Although using the PoW mechanism, Bytom's UTXO model will allow verification of many transactions at the same time, much lighter than Ethereum.
However, with the update of Bytom 2.0, there was a complete change in mechanism compared to Bytom 1.0. Bytom 2.0 will build a deflationary model for holders, to increase the number of holders on the system.
Bytom will support developers to build more platforms like Defi, NFT, Metaverse, and more.
The switch from PoW to PoS will help Bytom become more environmentally friendly when China is having a hard time deploying miners.
High adaptability, with the new platform changes of Bytom allows this network to be highly compatible with the changes in today's market.
Roadmap– Project roadmap
January 2017: Establishment of the project
June 2017: Whitepaper Release, Fundraising Complete
September 2017: Launch of Testnet
October 2017: Test run in the US
December 2017: Launch of Bytom 0.2.0 of cross-platform programs
January 2018: Launch of Bytom 0.3.0 exclusively for customers
April 2018: Running mainnet
May 2019: BAAS Platform Release
September 2019: Deployment of Defi . protocols
March 2021: Bytom 2.0 whitepaper release
Team- Development team
Founder, Chang Jia: He is the Founder of Bytom, in addition, he is also the Founder of 8btc. He is also one of the few people working in China's leading Blockchain field
CEO, Lang Yu: He just replaced the CEO position of Duan XinXing and September 2019
CTO, Zhu Yiqi: He graduated from the University of Ottawa majoring in computer engineering, currently he holds the position of CTO of Bytom
In addition, Bytom's development team has the participation of leading experts in the fields of China, a huge power and home to many talented people in the Blockchain field.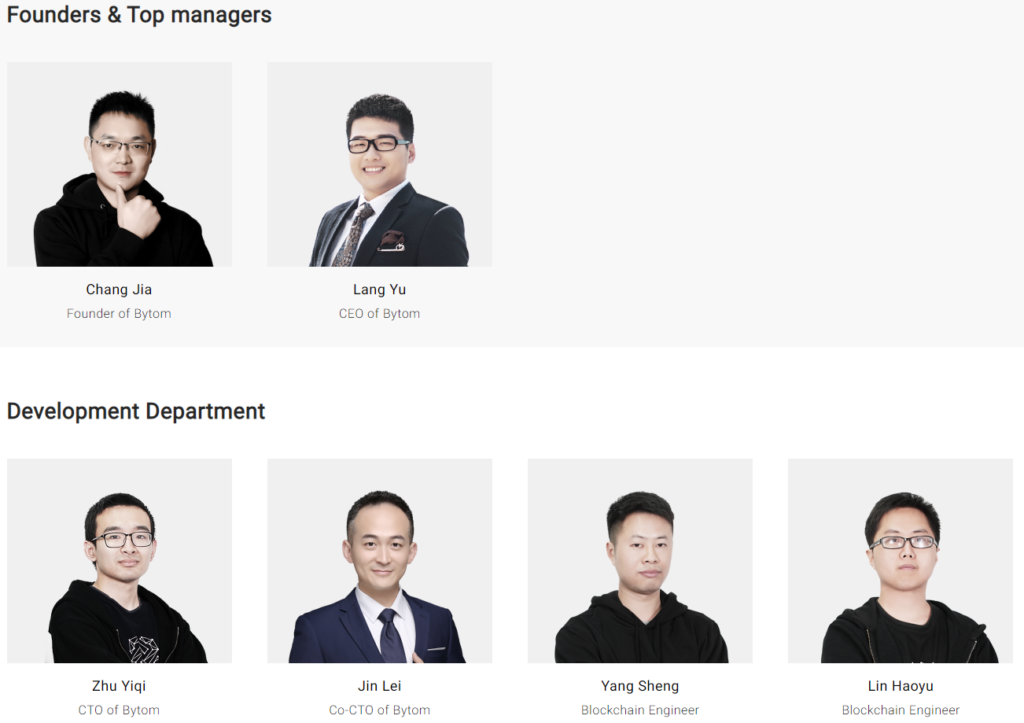 Investor- Investor
Updating…
Partner- Partner
Bytom's partner in China currently has leading organizations in China participating in supporting the development of the project. Such leading organizations will greatly support Bytom's growth in China.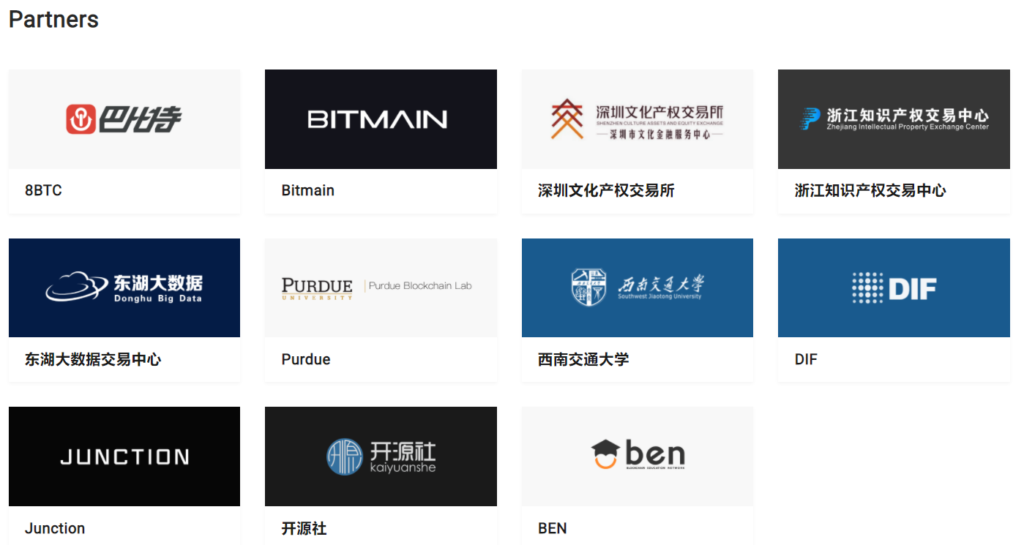 With the renewal of its platform, Bytom's 2.0 version integrates many other partners in the Crypto market. Bytom also cooperates with many different strong platforms in the current Crypto market. Market leading ecosystems such as Polygon, and the leading Oracle project in the Crypto market today is Chainlink.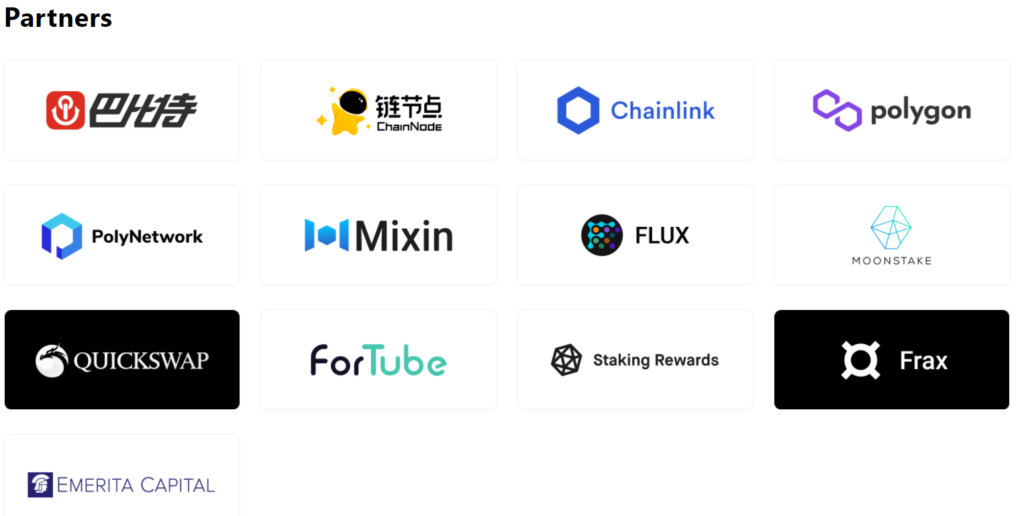 Token
Token Use Case
Bytom will issue tokens for its platform with the code BTM, BTM tokens are used in the following areas:
Transaction Fee: Every operation on Bytom will have to use Bytom as a fee
Reward: BTM will be used to pay miners
Dividends of Income Assets: Those who issue digital assets on Bytom will be paid dividends in BTM
Basic information
Token name: Bytom Blockchain Token
Tickers: BTM
Blockchain: Bytom
Token type: Coin/ Mineable
Mining algorithm: Tensority
Total supply: 2,100,000,000 BTM
Circulating supply: 1,709,495,737 BTM
Token Allocation
BTM tokens will be allocated as follows:
Private Equity Investors: 7%
ICOs: 30%
Bytom Foundation: 20%
Business Development: 10%
Mining: 33%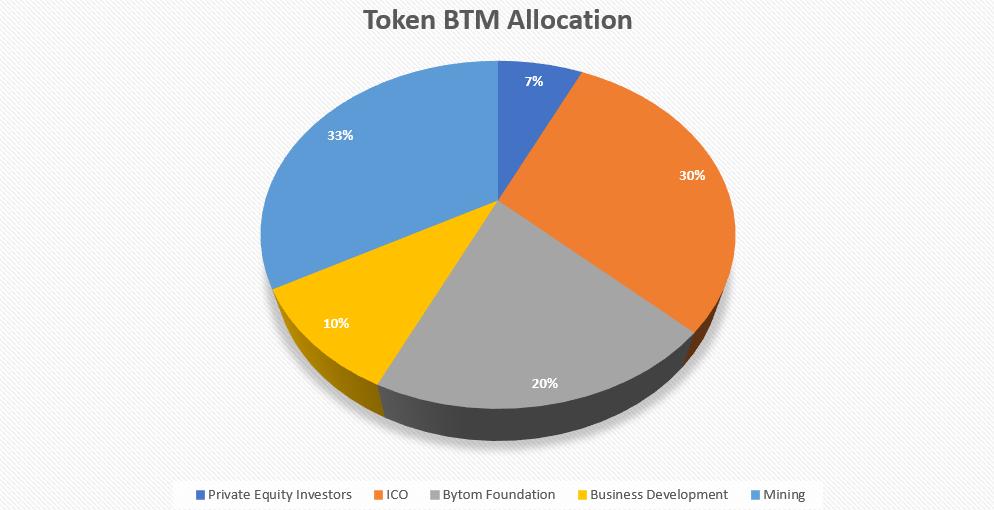 How to own BTM . token
Currently, you can buy and sell BTM on the leading exchanges in the world today.
Developers will be able to participate and develop the system, the project team will reward developers with BTM
Because version 1.0 Bytom is built on PoW mechanism, users can completely mine BTM like BTC
Current BTM exchange rate
I will update my price according to data from Coiningecko so that everyone can update easily:
Where to buy and sell BTM?
Currently, you can trade BTM tokens at leading exchanges such as: Huobi, Gate, Mex, Okex, …
Project community
Website Bytom 1.0: https://classic.bytom.io/en/
Website Bytom 2.0: https://bytom.io/en/
Twitter: https://twitter.com/Bytom_Official
Telegram: https://t.me/BytomInternational
Discord: https://discord.com/invite/U3RSYr5
Medium: https://medium.com/bytomofficial
Evaluate
Bytom is considered a potential project, supported by leading organizations in China. However, some laws in China are quite strict for the crypto market, especially for projects that use mining mechanisms like BTC. The Bytom project is currently innovating its mechanism and promises to build a stronger foundation.
Above is the basic information that GTA has provided about the Bytom Blockchain project, hopefully through the above article you have gained useful information.
The above reviews are for reference only, not to encourage investment.
In addition, if you want to buy and sell coins in VND at Bitcoin exchange in Vietnam, you can visit Bitmoon exchange to trade!
This is one of the most prestigious exchanges in Vietnam today.